Following on from last weeks 'Prioritise Direction Over Speed' newsletter, I start this weeks newsletter with another Jack Butcher tweet.
"Make one $1 on the internet and it will change your life."
This week I made my first $ on the internet.
A tiny goal complete. ✅
Socially Sound at the moment is operating as my previous business did. I'm selling my services for my time. I invoice my clients at the end of the month and they pay me for my time as a social media manager/strategist.
What makes this $1 on the internet so special, is because it is my first sale where I am charging for my mind.
This is my own product. I am the product.
Instead of starting again with every new client, I am now able to build something once, with the intention of selling it twice. Every minute of the day.
I'm ready to change my life. One dollar at a time.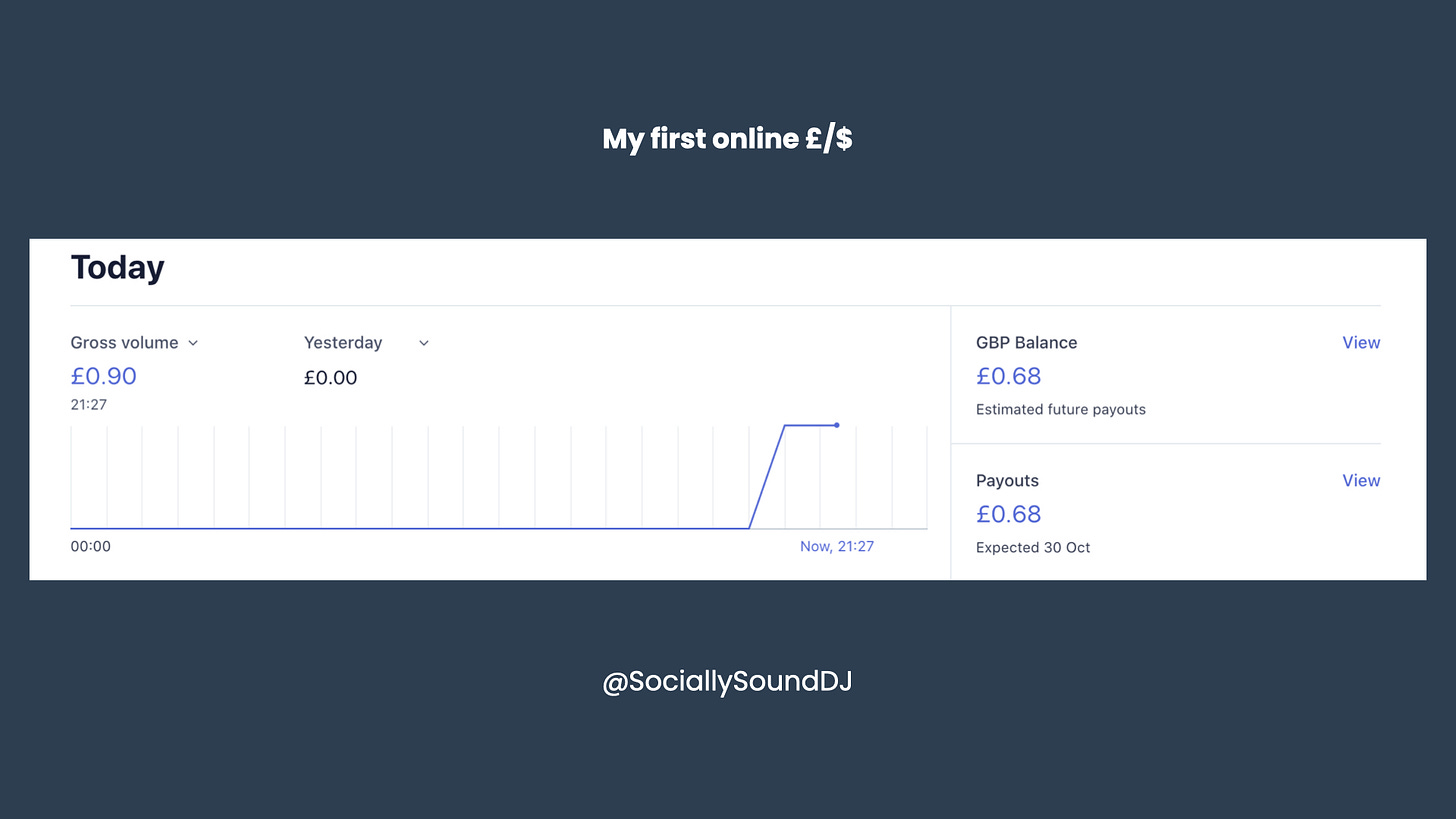 See you next Tuesday, at 9.02 am.
---
Catch up on the previous Socially Sound newsletters:
And then follow me on Twitter at @andrewleese89
---