4. Prioritise direction over speed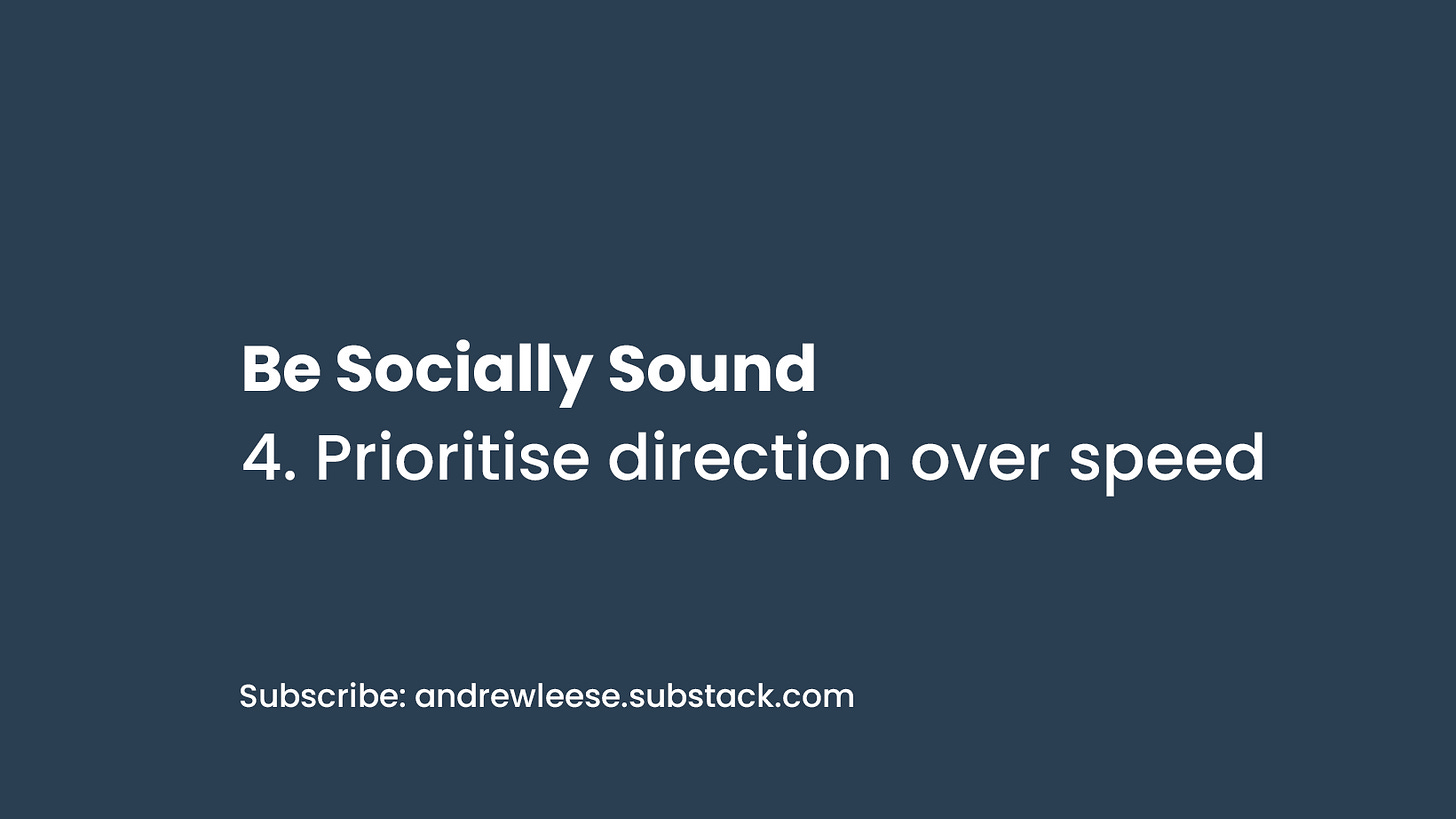 It's amazing how four words can deliver so much value.
Two months ago, I thought I was ready to launch Socially Sound.
It turns out that I wasn't even close.
Socially Sound is my new business. It's a forward-thinking and flexible consultancy company for clients and members to network, learn and grow.
The client-side of Socially Sound is up and running. The membership side is developing every day and will be ready for launch at the end of the month. At the core of the business is a free weekly newsletter, that will lead to an audio podcast and written case-studies alongside a paid membership with access to workshops and courses.
Had I launched two months ago, Socially Sound would be a series of free blog posts that would have probably reached nobody. It could have failed before it even started.
There is a saying that 'if you launch when you're ready, you launched too late'.
I'm almost ready to launch step one and that's a good place to be.
I'm no longer taking shortcuts.
I'm longer chasing ideas.
I'm longer getting inspired by everything.
I'm prioritising direction over speed.
Thanks, Jack.
See you next Tuesday at 9:02 am.
---
Catch up on the previous Socially Sound newsletters:
And then follow me on Twitter at @andrewleese89